Measure Your Carbon Footprint Today
Climate change is the most pressing issue of our time. While no one can do everything, everyone can do something. Individuals cannot solve the problems of climate change on their own. Governments, at all levels, need to put the right policies and regulations in place. Industry needs to deliver new technologies and systems. Nonetheless there is much that individuals can do!
Our daily choices have a measurable impact on the environment called "The Carbon Footprint", which is the total amount of greenhouse gases generated by our activity. 5 key areas impact our footprint: Energy, Transportation, Travel, Food consumption and Waste. With your household carbon footprint and our community carbon footprint, we can find ways to reduce our emissions, help our planet, and mitigate climate change. As a community we can make change happen together.
Wasaga Beach Climate Action Team (WBCAT) is partnering with the Collingwood Climate Action Team (CCAT), using the Project Neutral internet platform to launch the Carbon Footprint Challenge. Join the WBCAT Carbon Footprint Challenge today: we need 200+ households to submit their carbon footprint to measure our Wasaga Beach community average footprint.
By 2030 we need to reduce our carbon footprint by 50%, that's 8% per year.
NOTE: See the 2 sections below, "How it works" and "How to get started" to help you with the challenge.
Join The Challenge!
Measure Your Carbon Footprint.
Sign-up: to the Carbon Footprint Challenge today
Measure: Take your carbon footprint calculation
Act: Choose ways to reduce your carbon footprint
Impact: all your lifestyle changes will have a positive impact on our planet
Measuring your carbon footprint is your first step towards taking climate action and getting strated is easy! In less than five minutes you will receive a snapshot of your household climate impact and what actions you can take to lower your carbon footprint. Join the WBCAT Carbon Footprint Challenge today.
Support Climate Action.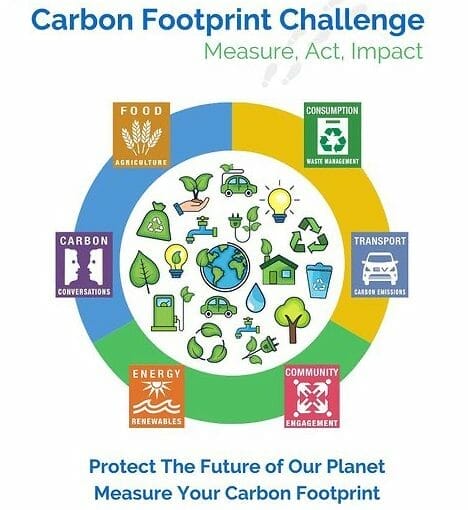 It will take only a few minutes of your time:
Click on this link: https://app.projectneutral.org/ccat
Click on "Measure my Footprint"
Create your account: name, email, password
Enter basic data:
–> Your  town + postal code
–> Vehicle mileage average, household electricity/heating bills average
Welcome to WBCAT Carbon Footprint Challenge.